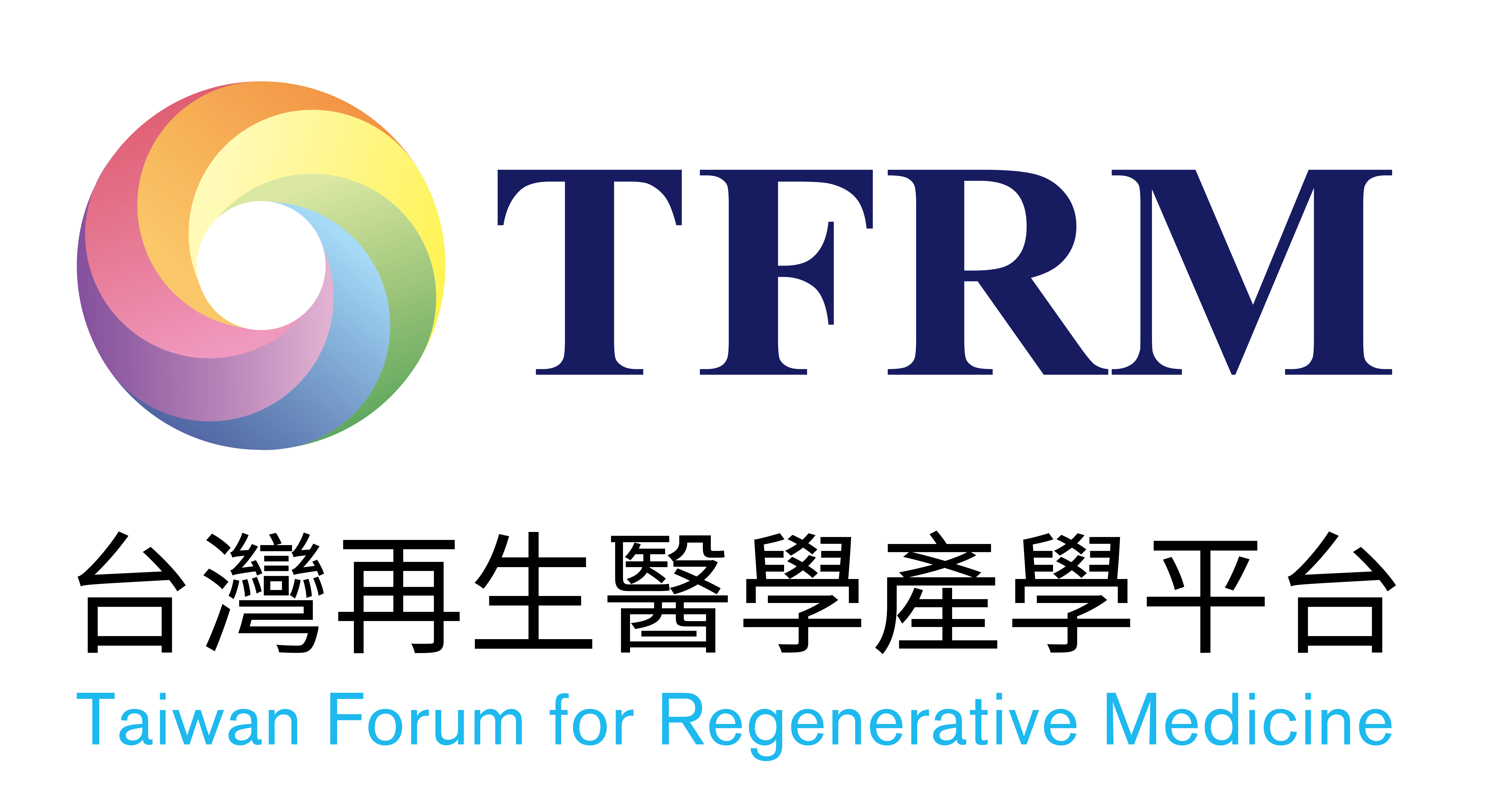 Background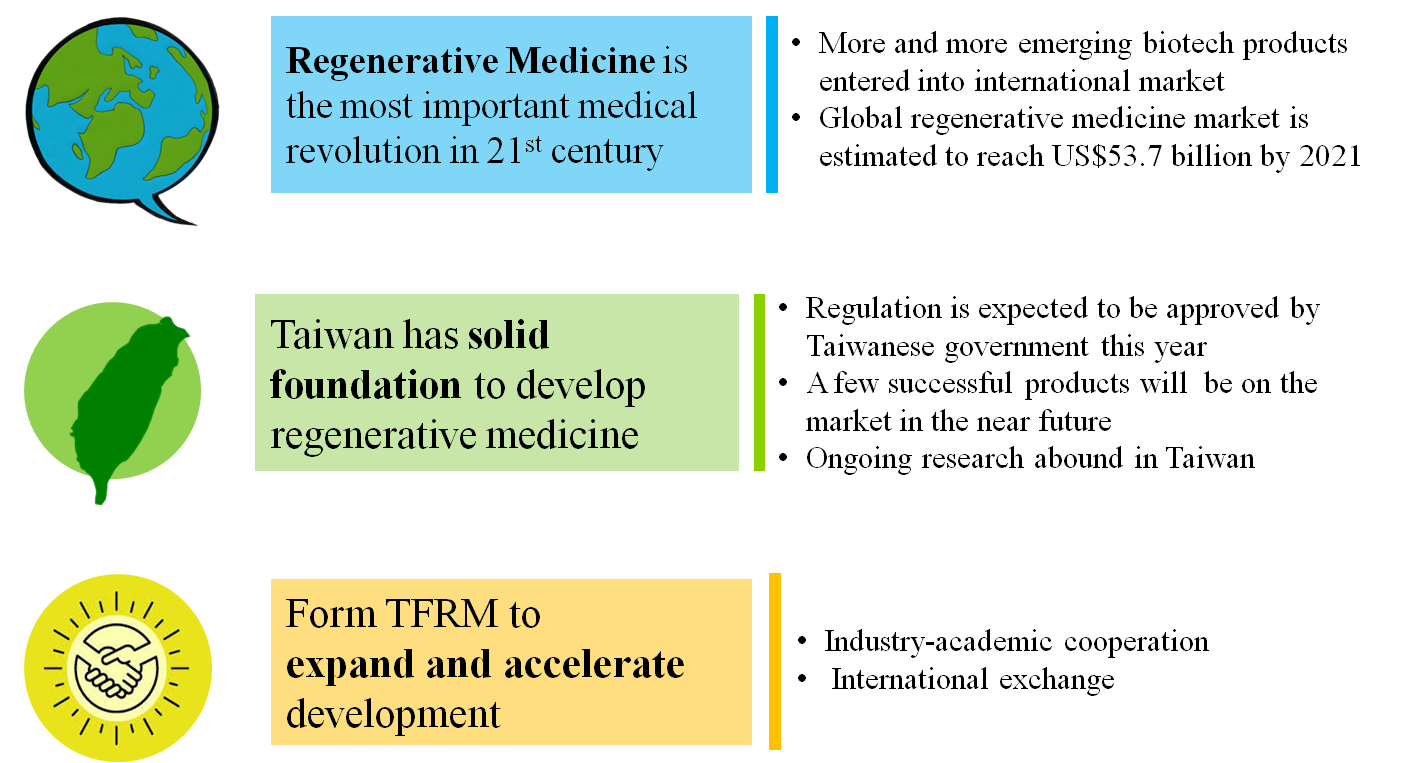 TFRM Introduction​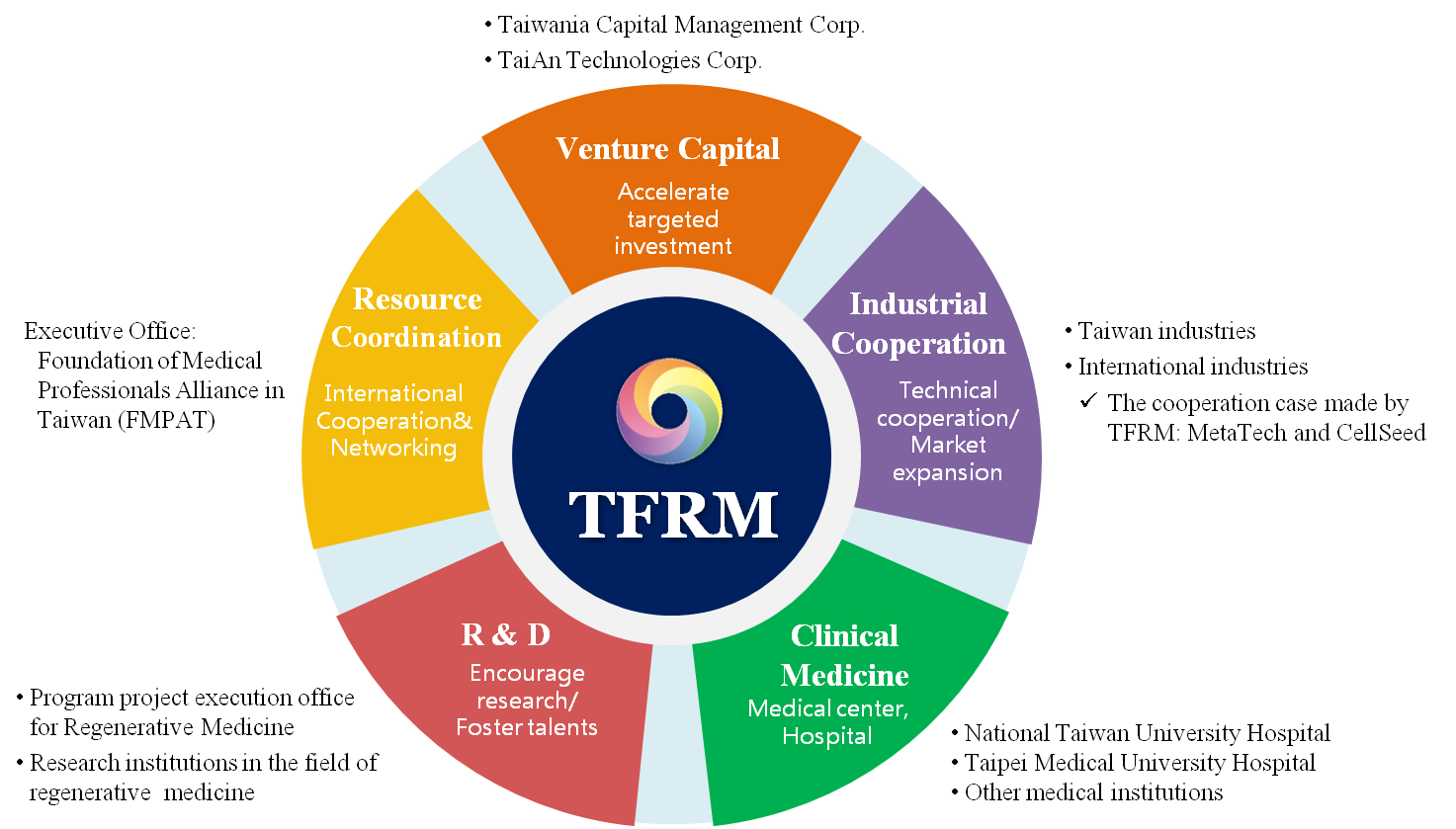 TFRM Future Activits
International Cooperation
Promote mutual exchange and cooperation between the people involved in regenerative medicine both in and out of Taiwan.
Work with industries, academia and government to provide solutions or advices of R&D and commercialization strategies.
Policy Suggestions
Conduct surveys and statistic analyses for regenerative medicine and provide policy suggestions on regenerative medicine.
Courses and Activities
Host and organize research seminars and hold open lectures on regenerative medicine.
Promotion and Communication
Aggressively disseminate information to public and share views with patient groups to create partnership among the society.